The workshop will include presentations by highly qualified professionals.
Financial Professionals
Cathlean Utzig, CPA, CDFA®
Website
Throughout my career as a tax accountant with PriceWaterhouse Coopers and then Dixon Hughes Goodman, I have focused my career on providing personalized tax accounting services to my clients.  I am a Certified Public Accountant (CPA) and Certified Divorce Financial Analyst (CDFA) who guides clients through life transitions in an empathetic, highly responsive and technically astute manner.
As a CDFA and Collaborative Law Financial Neutral, I navigate the financial issues associated with divorce, evaluating the financial and tax implications of dividing property, settlement options, and child and spousal support.  As a CPA specializing in tax, I can assist you after divorce with your family's accounting needs.
Elizabeth Gregg, MBA, CDFA®
Website
Elizabeth Gregg, a native of Charlotte, has been helping business owners and individuals in the community since 1998.  A former benefits manager for a large textile company, Elizabeth holds her MBA from Kenan-Flagler Business School at UNC Chapel Hill.  This combination of corporate experience and finance brings a wealth of knowledge to her clients as she works to help them pursue their personal financial goals and support their business endeavors.
In addition to her investment work, she helps clients with individual and group insurance needs and offers comprehensive financial and retirement planning.  She holds the Certified Divorce Financial Analyst designation and supports attorneys and families in the divorce process.
Active in the Charlotte community, Elizabeth is a past president of The Junior League of Charlotte, Inc., The Society For Financial Services Professionals and is a current board member of Child Care Resources, Inc.  She has three wonderful adult children.
Jessica Garcia, CDFA® , CDC®️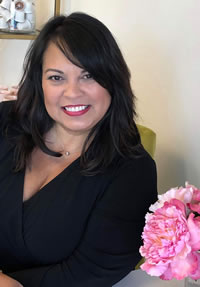 Jessica brings a long and varied 20 plus year career in banking and financial services. It was during this time that she noticed a common thread, women of all ages and backgrounds could use help to better understand their finances; particularly at different stages of life.
She started BrainstormingWomen to put her experience, education, training, and aspirations to work by helping clients create a more proactive relationship with their money. As a result of her personal experience with divorce, she saw an opportunity to help individuals faced with it to better prepare for the process, make fact-based and fair-minded decisions, while regaining their footing in the process.
Jessica is adept at addressing clients' specific financial and familial concerns so they may not only survive divorce but thrive and live their best life yet. Her warm and genuine manner puts them at ease and her experience and credentials give them the confidence that they have come to the right person. Each client experience is unique in that she builds a partnership based on where the client is in the journey and what is important them.
Jessica is a speaker at Second Saturday Divorce Workshops throughout North Carolina and is available to speak to groups on topics related to women and finances, divorce over 50, and more.
Education
• Masters in Business Administration from the McColl School of Business at Queens University of Charlotte
• Bachelor of Arts in American Studies and Business from Queens University of Charlotte
Certifications
• CDFA®️ Certified Divorce Financial Analyst
• CDC®️ Certified Divorce Coach
Additional professional certifications for specialized Divorce Coaching and Dispute Resolution Coaching
• DFC™ Divorce Financial Coach
• CDFC™ Certified Divorce Financial Coach
• CDP™ CDP Divorce Practitioner™
• CDRC™ Certified Dispute Resolution Coach
Licenses previously held but no longer active:
• NC Real Estate Salesman License
• NC Health & Life Insurance License
• FINRA Series 6, 63, 65, 66 and 7
Barbara Bell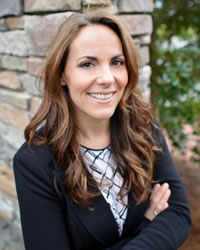 Barbara Bell is a Certified Divorce Financial Analyst (CDFA) who has built a business around helping individuals and couples navigate the complex financial decisions involved in divorce. As a child of divorce, Barbara saw firsthand the impact a lack of knowledge and support can have. You may not know what you have. You may not know what you're entitled to. You may not know what to ask. You need someone by your side to educate, support and guide you through the process so you can find a brighter new beginning.
A graduate of Drexel University, Barbara came to the financial services industry after a career in architecture. She worked in both residential and commercial design, before moving overseas to own and operate an interior design and custom furniture company. When Barbara returned to the U.S., she decided to turn the experience running the financial side of her business into an opportunity to help others navigate the complex but vital world of finance. She became a financial advisor, and in addition to her CDFA, she holds an Accredited Investment Fiduciary (AIF) certification at Cannon Advisors, where she specializes in financial planning, wealth management, retirement and cash-flow planning.
Now, as the founder and CEO of Bell Divorce Advisors, Barbara uses her financial education to empower women and men in the midst of divorce. She is trained and experienced in analyzing the personal, business and tax issues inherent in the divorce process. And she provides education, support and guidance to help her clients find their way to an equitable settlement and a brighter new beginning.
Divorce Attorneys
Jennifer Paternostro Moore
Website
As a child of divorced parents, I have seen firsthand the stress the legal system can have on a family. I was fortunate in that my parents had a wonderful support system comprised of other family members and their respective attorneys, making the legal process smooth and manageable. More than ten years later, my family is a happy and loving blend of stepparents, stepchildren, new aunts and uncles, cousins and numerous grandchildren. It is this background that led me to law school, and specifically to the practice of Family Law. I attended the University of Florida with the aspiration of eventually attending law school, and fulfilled that dream at the University of South Carolina School of Law.
While in school, I was able to gain experience in many different areas of law – however, none seemed to fit. It wasn't until I moved to Charlotte that I was finally able to get my feet wet in the practice of Family Law. I found that my personal history bolstered my passion for Family Law and the compassion I feel towards all of our clients. I am thrilled to have found an area of the law that allows me to help those going through a difficult period in their lives come out stronger and happier on the other side, just as my family did.
My goal continues to be to dedicate my career to ensuring other families have a similar experience to mine. I consistently strive to be a strong support system and zealous advocate for those going through a complicated time by providing impeccable service and a sympathetic ear. I believe that with the right service and support, families can successfully navigate their legal matters and move forward in a positive manner.
Deborah Dillman
Prior to practicing family law, Deborah worked for many years in the financial industry. While she enjoyed her employment, she did not feel as though she was making an impact on client's lives that would stay with them forever. She wanted to work to make lives better and to empower people to make important decisions for themselves and for their families.
Deborah was determined to learn everything she could to not only be a good attorney but to learn to really listen to clients and to understand their needs and concerns. Upon graduation, Deborah began her new career with Legal Aid of North Carolina in Winston-Salem. In February 2005, Deborah embarked on the exclusive practice of family law and absolutely loves every aspect of this area of law. It is rewarding to her because not only does she get the privilege of assisting clients in resolving matters of such importance, she also works hard to educate and empower clients to make decisions. For some, it may be the first time they understood they had the power to make real change that is impactful for both themselves and their family.
Through Deborah's life experiences, she understands the challenges people face, and she understands how one decision can impact the rest of your life. Life-changing events such as separation, divorce, or child custody are difficult. Deborah's knowledge of the law and life experience will assist you through the process so that you can begin regaining control of your life again.
Deborah completed her undergraduate degree in Business at Queens University in Charlotte, North Carolina. Eighteen years later, she received her law degree from Syracuse University College of Law. Deborah is a certified Family Financial Mediator registered with the NC Dispute Resolution Commission and is a certified Collaborative Law Attorney. Deborah works to maintain competence in her field, and considers herself a solutions-oriented attorney, working hard to resolve cases whether collaboratively, through mediation, or in litigation.
Andria Marquez
Website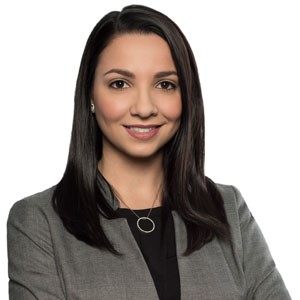 As the youngest of a blended family of five children, Andria understands the difficulties related to the separation and combining of families.  Originally from Miami, Florida, Andria moved to North Carolina to attend Wake Forest University knowing that she would one day practice family law.  While in law school, she took part in the Child Advocacy Clinic, where she acted as Guardian ad Litem for children involved in domestic violence and high-conflict custody cases.  She also engaged in numerous pro bono activities, such as the expungement clinic, wills clinic, and the Domestic Violence Awareness Coalition.  Upon graduation from law school, she was selected as her school's recipient of the North Carolina Chapter Law Student Award from the American Academy of Matrimonial Lawyers.
Andria practices family law at Marcellino & Tyson, PLLC, helping her clients navigate through issues related to child custody, child support, alimony, and equitable distribution.  She ensures that her clients are educated and fully prepared every step of the way.  When she is not working, Andria enjoys spending time with her family, friends, and her dog, Lola.
Professional Counselors
Erin Sweitzer, MA, LMFTA
Website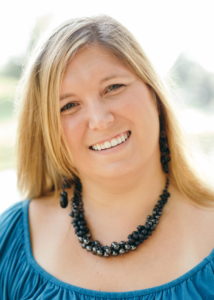 Erin has experience working with children, couples, individuals, and families from all different backgrounds.  She utilizes an extensive, diverse and authentic approach to therapy, which helps her clients gain the most from their sessions.  Her passion is to help families and individuals heal from traumatic and crisis filled situations.  She is trained in the Soul Healing Love Model and being trained in Trauma counseling.  She has worked with several individuals and families going through a separation and divorce in order to create meaning out of this time and heal.  Self-care is a huge passion area for Erin and she teaches it to her clients.
Erin is a Licensed Marriage and Family Therapy Associate (LMFT-A) in North Carolina.  She earned her MA in Marriage and Family Therapy at Pfeiffer University and her BS in Child Development from Appalachian State University.  She loves to travel and has been to several countries around the world, which has helped her better understand and appreciate diversity, cultures, and people from all walks of life.
Ann Siegel
Ann Kreindler-Siegel is a licensed psychotherapist and board-certified collaborative divorce coach. She has dual Masters degrees in Social Work, and Education in Counseling, & also has a post-graduate certification in coaching.  Ann has owned and operated her own private practice in Charlotte, NC since 1993 and practiced in New York, prior to that.  In addition, Ann was certified as a Somatic Experiencing Practitioner in 2010 and uses somatic techniques with both her therapy clients and in her coaching.  Somatic experiencing practice enables individuals, and couples, to be attuned to the sensations they are experiencing in their bodies, and is invaluable in calming peoples' anxiety, and reducing conflict. Ann works in a one coach or a two coach model, depending on the case, and her goal is collaborative divorce, to rebuild two families from one and help people with healing and rebuilding their lives successfully.
In addition, Ann specializes in communication skills that she teaches to couples, and individuals, to reduce conflict, and improve the probability of a more amicable co-parenting relationship going forward when couples divorce.  She is also able to work with one individual in a couple, rather than both parties, if the divorce is more contentious, and will be a situation of a non-amicable mediation or litigation.  Ann helps individuals with their skills to answer any questions asked in a calm manner, and also help clients settle their systems so that they learn to respond and not react.
Anxiety is such a large part of the divorce process, and there are often so many unanswered questions, that people are unsure of what their future will look like.  Ann is able to guide people smoothly through this process, and reduce the fear and anxiety so that there is a more positive and hopeful focus. Ann also specializes in attachment work, as many clients want to learn how to not repeat the same patterns going forward, for those that want ongoing coaching after their divorce is finalized.
Amy Fox
Amy Fox specializes in providing therapy to children of all ages. Amy has had years of experience supporting children and adolescents of all backgrounds. She believes in a holistic and individualized approach. Amy also believes that every client is different, and has different treatment needs. Her experience has been working with clients who have symptoms of anxiety, depression, trauma, eating disorders, attention-deficit disorders, conduct and optional disorders, stress, low self-esteem, and self-harm behaviors. Due to her past experiences working in a school, she is able to assist in advocating for any educational needs, as well.
Amy believes in providing support to parents and caregivers, through having them be an active part of the treatment planning process, providing education and engaging in family sessions. Amy received her M.Ed from Winthrop University in Clinical Mental Health Counseling and currently holds a license to practice counseling in North Carolina and South Carolina.