The workshop will include presentations by highly qualified professionals.
Financial Professionals
Cathlean Utzig, CPA, CDFA
Website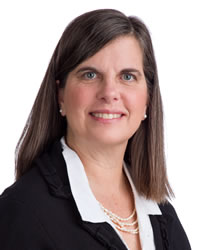 Throughout my career as a tax accountant with PriceWaterhouse Coopers and then Dixon Hughes Goodman, I have focused my career on providing personalized tax accounting services to my clients.  I am a Certified Public Accountant (CPA) and Certified Divorce Financial Analyst (CDFA) who guides clients through life transitions in an empathetic, highly responsive and technically astute manner.
As a CDFA and Collaborative Law Financial Neutral, I navigate the financial issues associated with divorce, evaluating the financial and tax implications of dividing property, settlement options, and child and spousal support.  As a CPA specializing in tax, I can assist you after divorce with your family's accounting needs.  I will also be your workshop facilitator.
Divorce Attorney
Jennifer Paternostro Moore
Website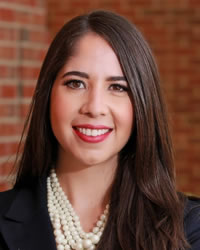 As the child of divorced parents, I have seen firsthand the stress the legal system can have on a family. I was fortunate in that my parents had a wonderful support system comprised of other family members and their respective attorneys, making the legal process smooth and manageable. More than ten years later, my family is a happy and loving blend of stepparents, stepchildren, new aunts and uncles, cousins and numerous grandchildren. It is this background that led me to law school, and specifically to the practice of Family Law. I attended the University of Florida with the aspiration of eventually attending law school, and fulfilled that dream at the University of South Carolina School of Law.
While in school, I was able to gain experience in many different areas of law – however, none seemed to fit. It wasn't until I moved to Charlotte that I was finally able to get my feet wet in the practice of Family Law. I found that my personal history bolstered my passion for Family Law and the compassion I feel towards all of our clients. I am thrilled to have found an area of the law that allows me to help those going through a difficult period in their lives come out stronger and happier on the other side, just as my family did.
My goal continues to be to dedicate my career to ensuring other families have a similar experience to mine. I consistently strive to be a strong support system and zealous advocate for those going through a complicated time by providing impeccable service and a sympathetic ear. I believe that with the right service and support, families can successfully navigate their legal matter and move forward in a positive manner.
Divorce Counselor/Specialist
Carmella S Whitehead, MS, LMFT
Website
Carmella is a licensed psychotherapist and speaker.  She specializes in helping people navigate through life transitions, marital conflict, separation, and divorce. She has spent the past 15 years researching and understanding the benefits of counseling through separation and divorce, which has led her to initiate "family law therapy" as a specialization and program within the education sector.
She earned her B.A. in Psychology and Sociology from Randolph-Macon Woman's College, and her M.S. in Marriage and Family Therapy from Auburn University. She received the honor of having her research thesis published in the scholarly journal of Contemporary Issues in Education Research.
Her most valuable experiences have been through her relationship with her husband, Aron, and as the mother of 2 sons.
Susan Cox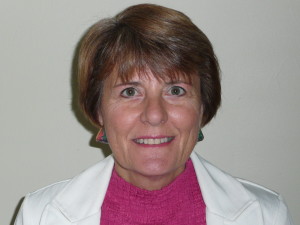 Susan is a Licensed Clinical Social Worker with a Master's Degree in Social Work from Tulane University.  Her concentration was in Child and Family Development.  She began mediating in 1983 and has mediated a variety of conflicts, with a concentration in divorce and family mediation.